So will you wear a midi skirt this autumn? The length has been around for a few seasons now but it is top of the trend list come the autumn. As you know I love the 70's look and this was very popular during those years as well as the 1940's which is a trend in itself for next season. It can be a tricky look, especially for us petite ladies but I think if you are careful with the proportions and wear a good heel, I think block is best, it can be done.
Chole's ad campaign has these wonderful midi dresses in snake print, note the pulled in waists and a strong heeled but NOT clumpy shoe.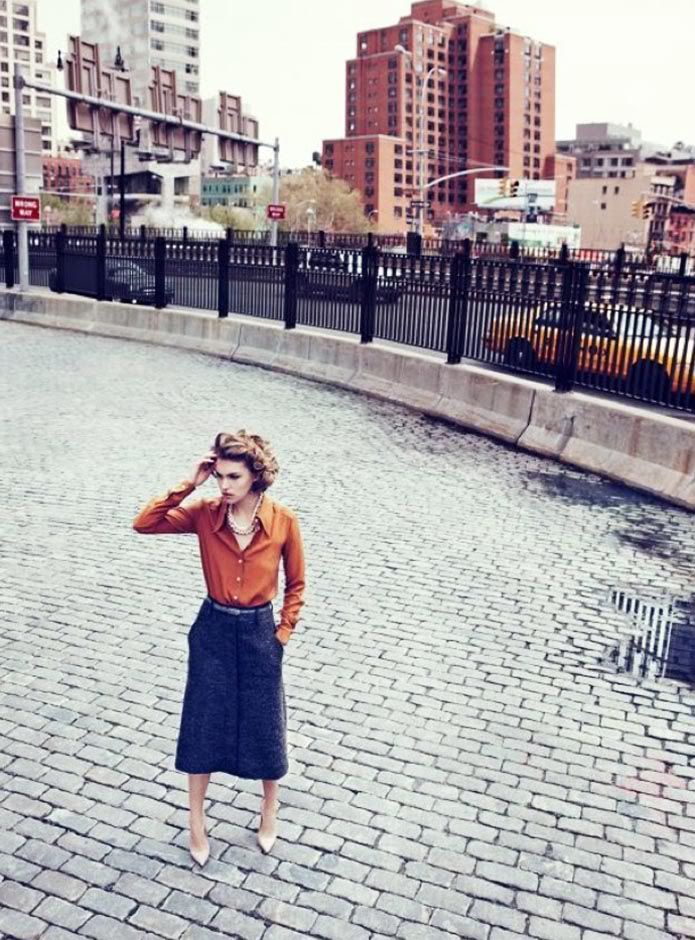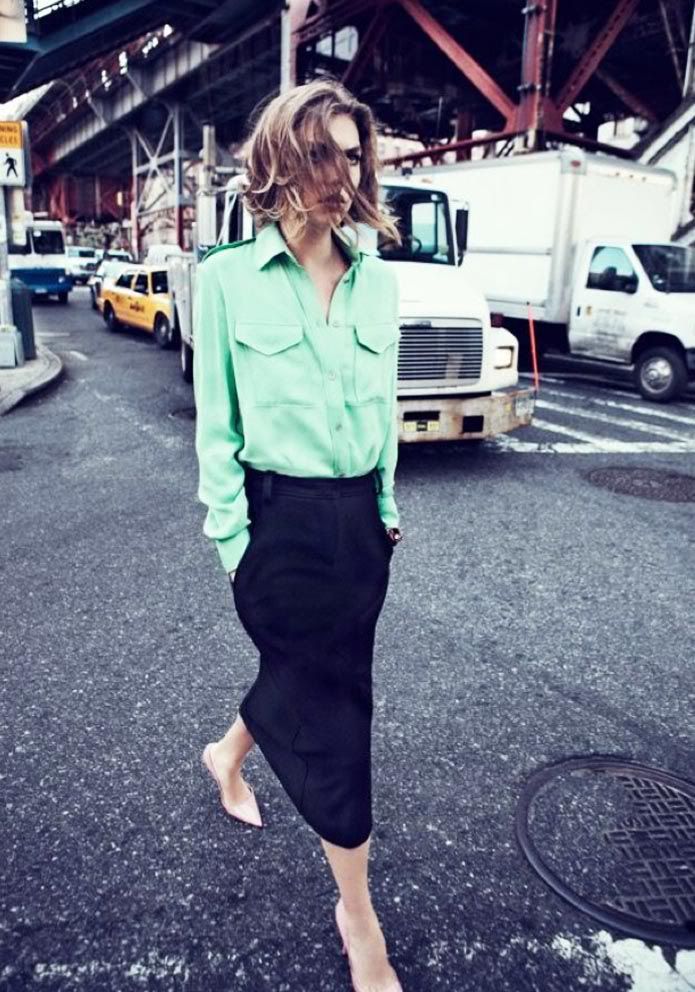 These looks from the Augusts British Vogue, are a simpler silhouette with great strong colours and worn with a nude pointed court shoe.
This skirt from Asos is a good buy for £40 that would work for work or weekend depending on the styling. I am loving the block heeled knee boot. Boots must come up under the hem line and please no midi or calf length boots unless you want to make your legs looks short, stumpy and plain old strange.
This suede one for £90 again from Asos has a real luxury vibe and in sensible navy won't need cleaning all the time. Add a silk shirt to up the luxe factor.
The pussy bow is back again and I rather like this dress, although I would tie it loosely and open a button to create the V shape us girls with bigger girls need. Hate the shoes by the way, ugly and hazardous to walk in I should think, a block heeled loafer would work much better. Dress £40 Asos again, they are on the ball for next season but still have plenty of mini and maxi lengths to please everyone.
This is a great printed shirt dress also from Asos for £26, I love the berry colour but it also come in my favourite navy blue. This is a simpler shape and with a good belt should give good shape. Avoid the socks and clogs (?) look, as you can see it does this leggy model no favours. Heeled knee boots and a block heeled court or loafer would work better and a thick tight come winter.
In case you are wondering what I am on about in the shoe department, I have put a few options together below. I am loving those bright yellow loafers, they would look great with a dark blue jean in either skinny or wide leg.
Midi friendly shoes by dragonflylifestyle featuring leather knee boots
OK I am back to my flip flops now as I will not be wearing any of the above for a few months yet, but it is nice to plan and I am trying out the new length already. You can tell me how I am doing on Wednesday when I post my looks.
I hope your having a good week so far and please let me know your thoughts....Will you midi? ax
Images Asos, Fashion Gone Rogue, The Glamourai